Expand your professional and networking opportunities
We're a and join us for the next monthly meeting. We look forward to greeting you!

Looking for a job?
The job bank will help the members of the NWA chapter know about job openings in the public relations and communications field. The job bank also benefits employers who are seeking to hire public relations and communications professionals.
One of the fastest growing chapters in the nation
We're a dynamic assembly of seasoned veterans, spokespeople and communications specialists from major corporations, recent graduates new to careers, private consultants, agency representatives, researchers and non-profit leaders.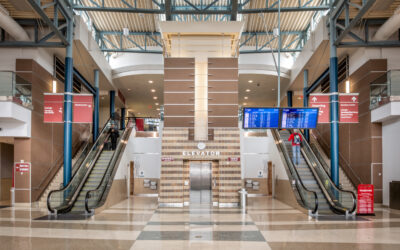 Join us Wednesday, June 24 as we hear from Rob Smith, policy director at the Northwest Arkansas Council. Rob's work focuses on infrastructure across the region, and he oversees FareFlightNWA, a Council program that encourages travelers to fly from Northwest Arkansas...
read more
Advancing the Profession and the Professional
Our Purpose
The Northwest Arkansas Chapter of PRSA is the leading organization for public relations professionals in the area committed to unifying, strengthening and advancing the profession.
Our Mission
We are dedicated to enhancing the practice of public relations by promoting the professionalism of our members and fostering awareness of our contributions to the public good.
Our Vision
Empowering public relations professionals to realize their full potential
Promoting the highest standards of excellence, professional competence and ethics
Creating a collegial environment for professionals to network and mentor one another
Providing professional development and educational opportunities
Building understanding and support for public relations throughout the community