Board Members – 2019
President – Madeline Whitaker
Madeline Whitaker is currently the communications coordinator for Hope Cancer Resources. Before moving back to her hometown of Fayetteville, she worked as an account coordinator at Gremillion & Pou Integrated Marketing in Louisiana. Madeline received a Bachelor of Arts in Communication & Information Sciences from the University of Alabama in 2014.
During her college career, she served as an intern in several fields including higher education, politics and the music industry. She majored in public relations, specialized in professional sales and has experience in public relations, communication, graphic design, marketing, copywriting and social media management.
President-elect – Delaney Vaughn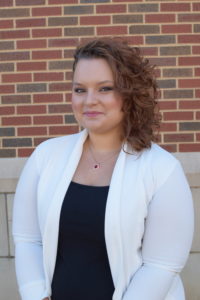 A recent college graduate, Delaney Vaughn serves as a product coordinator for Denovo Brands.
Delaney graduated from the University of Oklahoma in 2018 with a bachelor's degree in international studies and public relations. During college, Delaney was active in her PRSSA chapter, serving as the trips committee chair during her senior year.
Secretary – Jake Lane
Jake is the marketing and communications manager for The Jones Center. Prior to joining The Jones Center, Jake worked on the marketing team at Lindsey Management, growing one of the largest privately owned multi-family housing companies in the South and Midwest.
Jake is a graduate of the University of Arkansas with a bachelor's degree in advertising/public relations with a minor in Spanish. In addition to PRSA, Jake serves on the board of Fayetteville Northside Rotary.
Treasurer – Nathan Green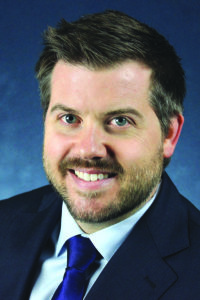 Nathan Green serves as vice president of public relations of inVeritas, leading the public relations and strategic communications practice for the firm. Prior to joining inVeritas, Nathan practiced law with a focus on business transactions, tax, and estate planning.
Nathan earned his bachelor's degree in economics from Saint Louis University and his Juris Doctor from UALR William H. Bowen School of Law. He is licensed to practice law in Arkansas.
Director at Large – Cassi Lapp
Cassi Lapp is the communications manager for the City of Bella Vista where she handles citywide media and public relations, including serving as PIO for the police and fire departments, plus social media and marketing. She started her career in communications as a reporter for Northwest Arkansas Newspapers and has also taught as an adjunct English instructor at NorthWest Arkansas Community College.
Cassi has a BA in English from the University of Arkansas and an MFA in writing from Bennington College in Vermont. In her spare time, she is an avid runner and cyclist.
Director at Large – Kevin Trainor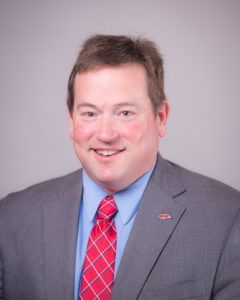 In his 24th year at Arkansas, Kevin Trainor serves as the senior associate athletics director for public relations. In that role, he serves as the chief public relations officer for Vice Chancellor and Director of Athletics Hunter Yurachek. Kevin has been the head of the department's public relations department for the past nine years.
Kevin earned his both his bachelor's degree and master's from the University of Arkansas. He is a member of the College Sports Information Directors of America (CoSIDA), the Football Writers Association of America (FWAA) and the U.S. Basketball Writers Association of America (USBWAA). Trainor is also a member of the board of directors for the Arkansas Sports Hall of Fame and the Brandon Burlsworth Foundation.
Director at Large – Jennifer Wilson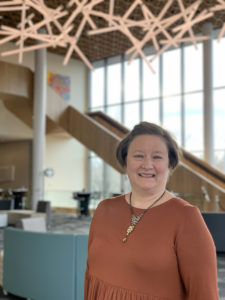 Jennifer Wilson serves as the public relations director for the Walton Arts Center.
Assembly Delegate – Open
Immediate Past President – Christy Attlesey
Committees
Accreditation – Robin Mizell, APR, or Leigh Stidham, APR
APEX Awards – Cydnee Snodgrass, APR
Arkansas and SW District Liaison – Christy Attlesey
Communications (Web/E-Marketing/Social Media) – Rachel Tucker, Christy Attlesey and Jennifer Thompson
Membership – Jake Lane and Kevin Trainor
Programs/Hospitality – Hazel Hernandez
PRSSA Liaison – Kim Cooper
Sponsorship – open
Past Chapter Presidents
2018 – Christy Attlesey
2017 – Christy Attlesey
2016 – Debbie Miller
2015 – Beth Bobbitt
2014 – Beth Bobbitt
2013 – Cydnee (Cochran) Snodgrass
2012 – Brooke Benoit
2011 – Christi Gallagher
2010 – Leigh Stidham 
2009 – Jami Lamontagne
2008 – Mark Myers/Jami Lamontagne
2007 – David Edmark
2006 – Dixie Kline
2005 – Michael Clark 
2004 – Terri Trotter
2003 – Ed Nicholson
2002 – Elise Mitchell